Grab a button and linkup below!
Hey there people and Happy Friday to you. I hope you've had a fabulous day, wherever in the world you may be.
I have had such a busy and productive week, listing a whole bunch of new items on my store, campaigning for votes and completing awesome E-Courses. Yay!
Today I just had to share this new store with you guys. I saw these little munchkins and came over all squealy and incomprehensible. That's what happens whenever I find something totally lovely and cute and gorgeous on Etsy. Let me introduce you to
The Grumble Cave Monsters
.
The store is owned by a lovely bloggy friend of mine
Kim
, but I completely missed the opening of this new store of hers for some reason. Well, now I've found it I want to blog all about it.
Her are Kim's opening words:
"Cute, handsewn tribal Monster plushies, made and shipped internationally from the UK.

Weapons and tools will be available for the monsters soon, and Tribal Chiefs will be available periodically."
Weapons! Chiefs! How cute does that sound?
Let's have a looksie at the goodies shall we?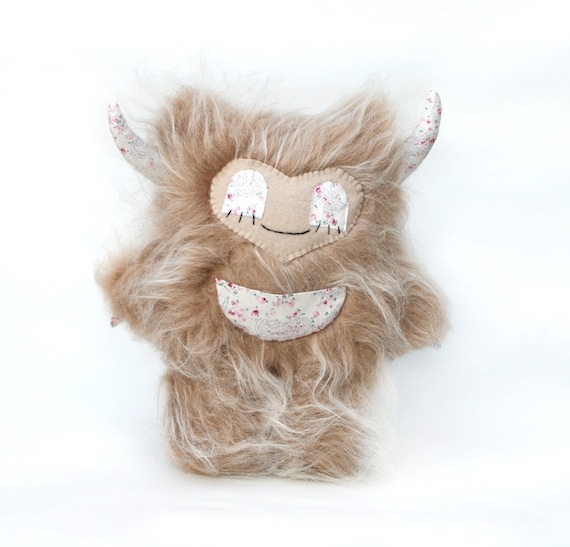 This
dreamy little guy. Look at his little face. Of course he's a tough warrior too, awaiting his weapons....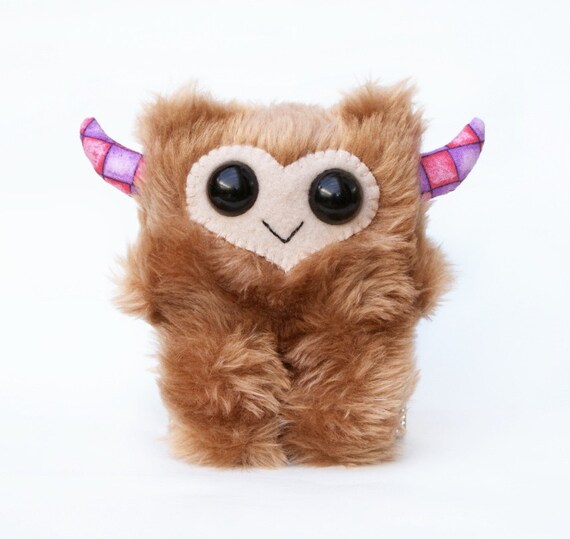 Look. at. the cuteness. The little purpley ears/horns. Cute, cute,
cute
.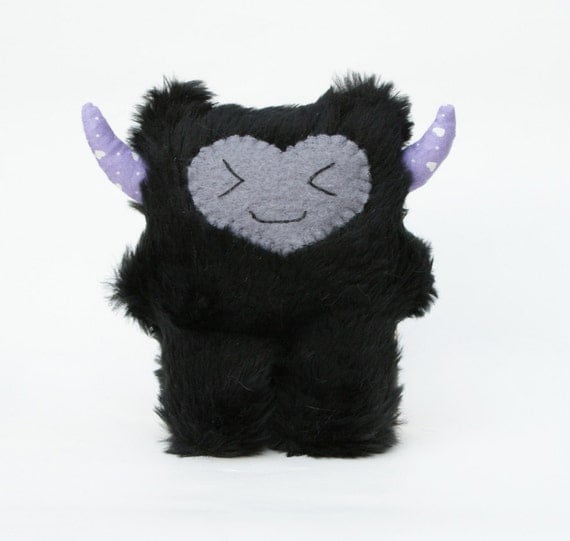 The little smile on
this
guy really got me. He looks so happy!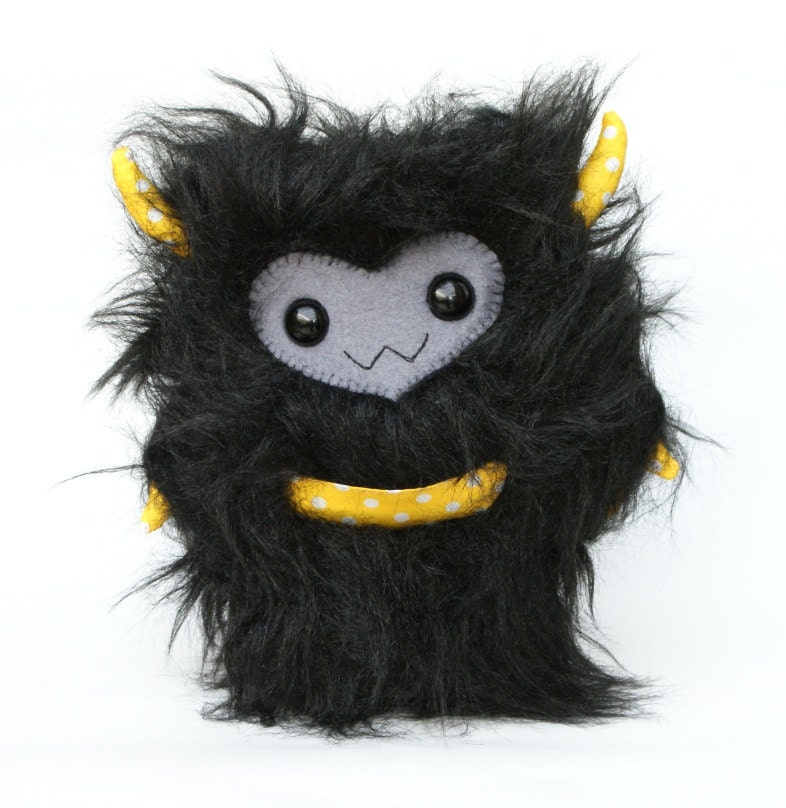 I love the little pops of yellow on
this
furry guy. Cheery!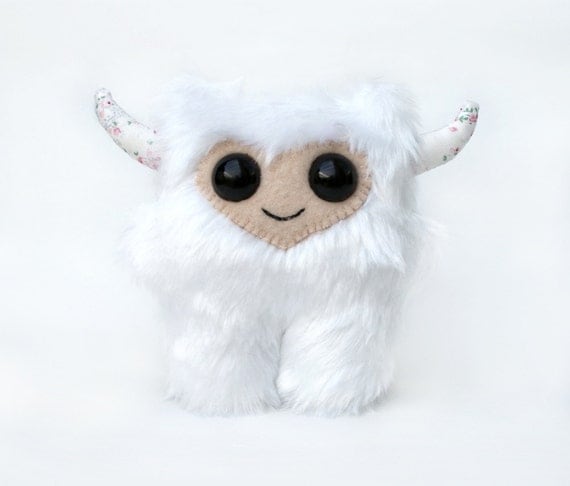 This
one is my personal favourite. I want to adopt this little guy and take him home. Just need to win over MHI first. Of course I need a little plushie monster - it's very important! ;)
So, head on
over
and have a little look and maybe get some early Christmas presents in.
Now it's your turn - link up all things Etsy below - stores too!
Have a great day people!!